Regular price
Sale price
$49.99 USD
Unit price
per
Sale
Sold out
Share
Heat Seal & Powerful Vacuum:

 

The HOUSNAT Vacuum Sealer is equipped with 80W motor, which can reach a vacuum pressure of 60KPA and complete the vacuum in 15 seconds. The 12 inch long heating strip provides air tight protection for the sealed bag, ensuring it won't leak under compression, freezing or sous vide cooking.
Dual Modes Setting:

 

The 2 modes of this Food Saver can handle all types of food and ensure the best preservation effect. Set 'Dry' mode for solid food, such as cereal, rice, pasta, spices, snack, sandwich, etc. Set 'Moist' mode for seafood, meat, vegetable and fruits.
One Button Operation & External Vacuum:

 

Using the 'Auto' function, this Bag Sealer can vacuums and seals automatically with noise lower than 60dB. Connect both ends of the provided suction pipe to the hole of this Food Sealer and to the lid of a jar, can, bag or bottle, press 'Vac Seal' to vacuum the external object for storage, such as clothes, wine, storage box.
Easy Cleaning & Long Preservation:

 

The upper body of this Automatic Sealer can be toke off and wiped with paper towel or rag dipped in detergent to clean (Don't wash the machine). The vacuumed bag can reaches high airtight level that food can stays fresh and tasteful for 8 times longer than normal preservation, preventing waste of your food.
Safety Protection:

 

This Sous Vide Vacuum Sealer will stop working as the heating strip's temperature is too high, extend the service time of the motor and prevent injuries. If the bag is filled with too much liquid, this Portable Sealer can drain the liquid out during vacuuming to protect motor from damages.
View full details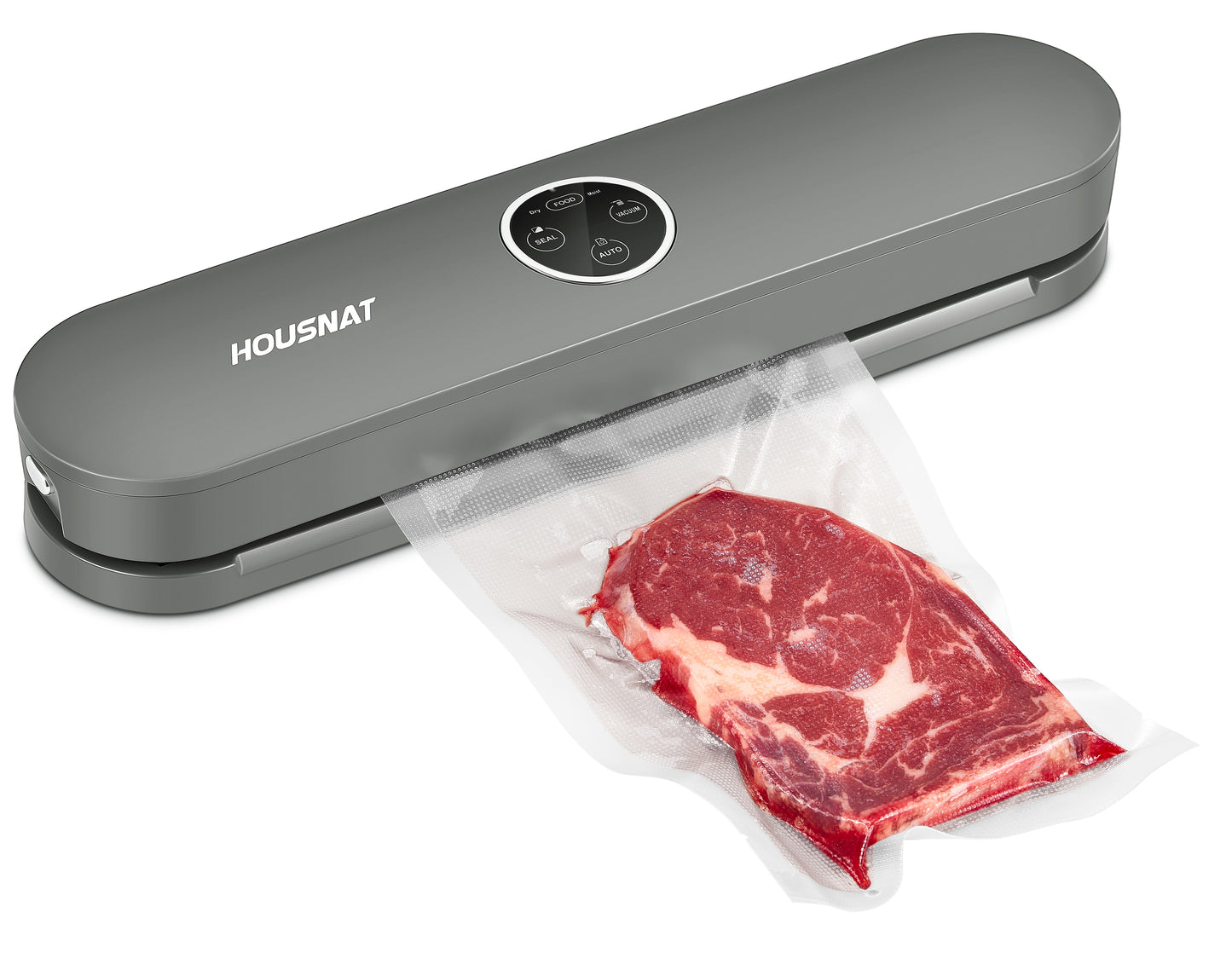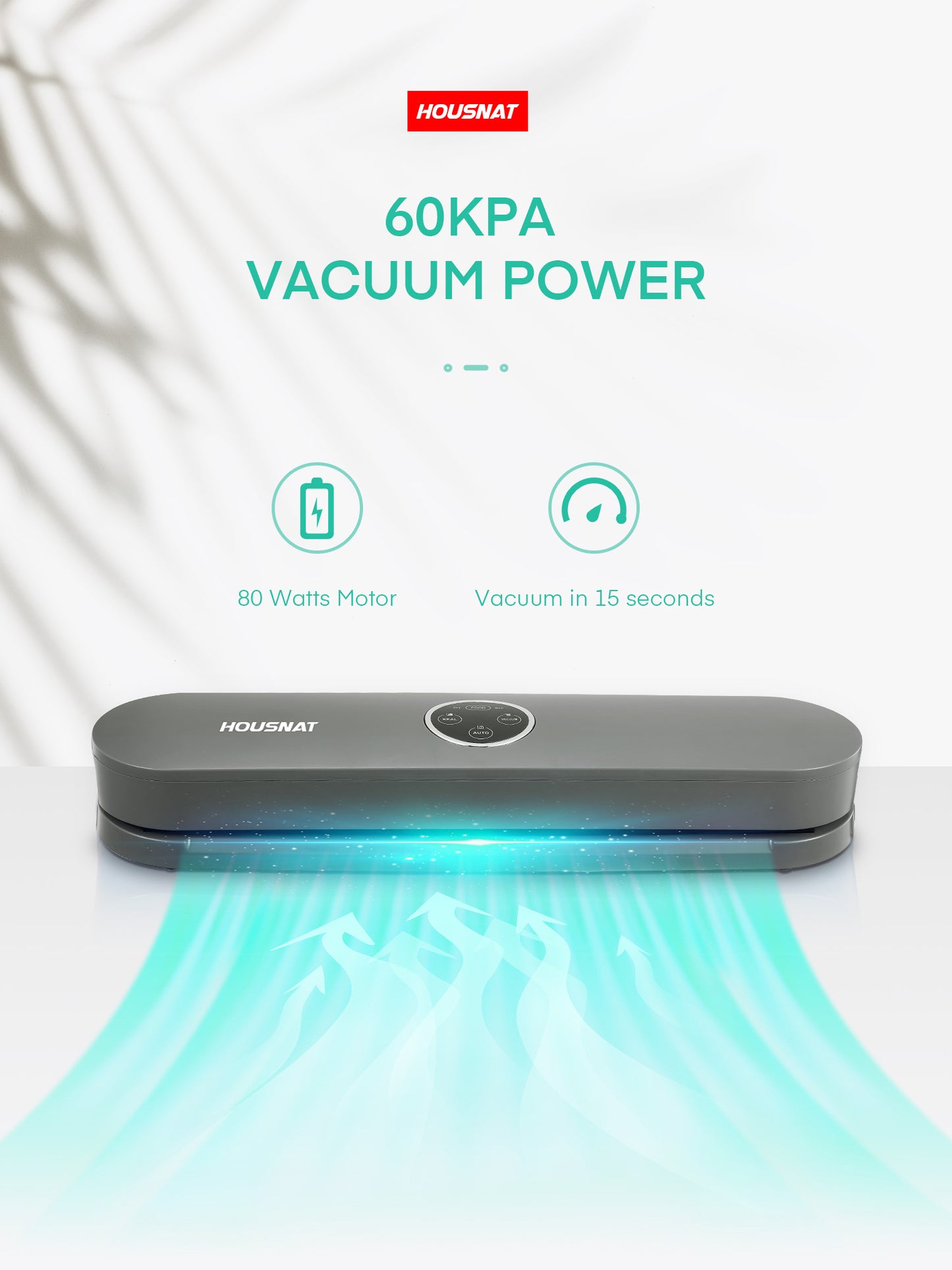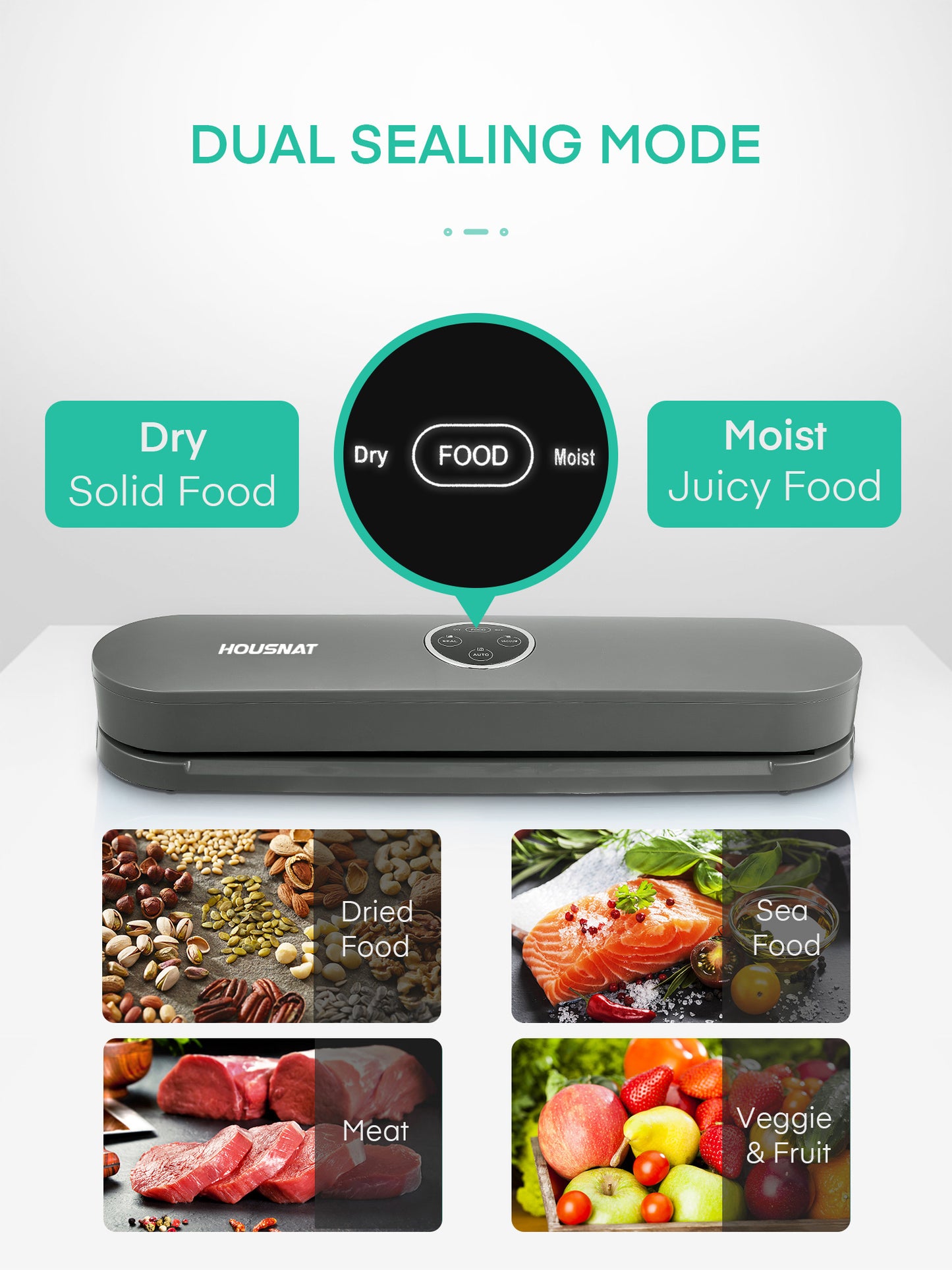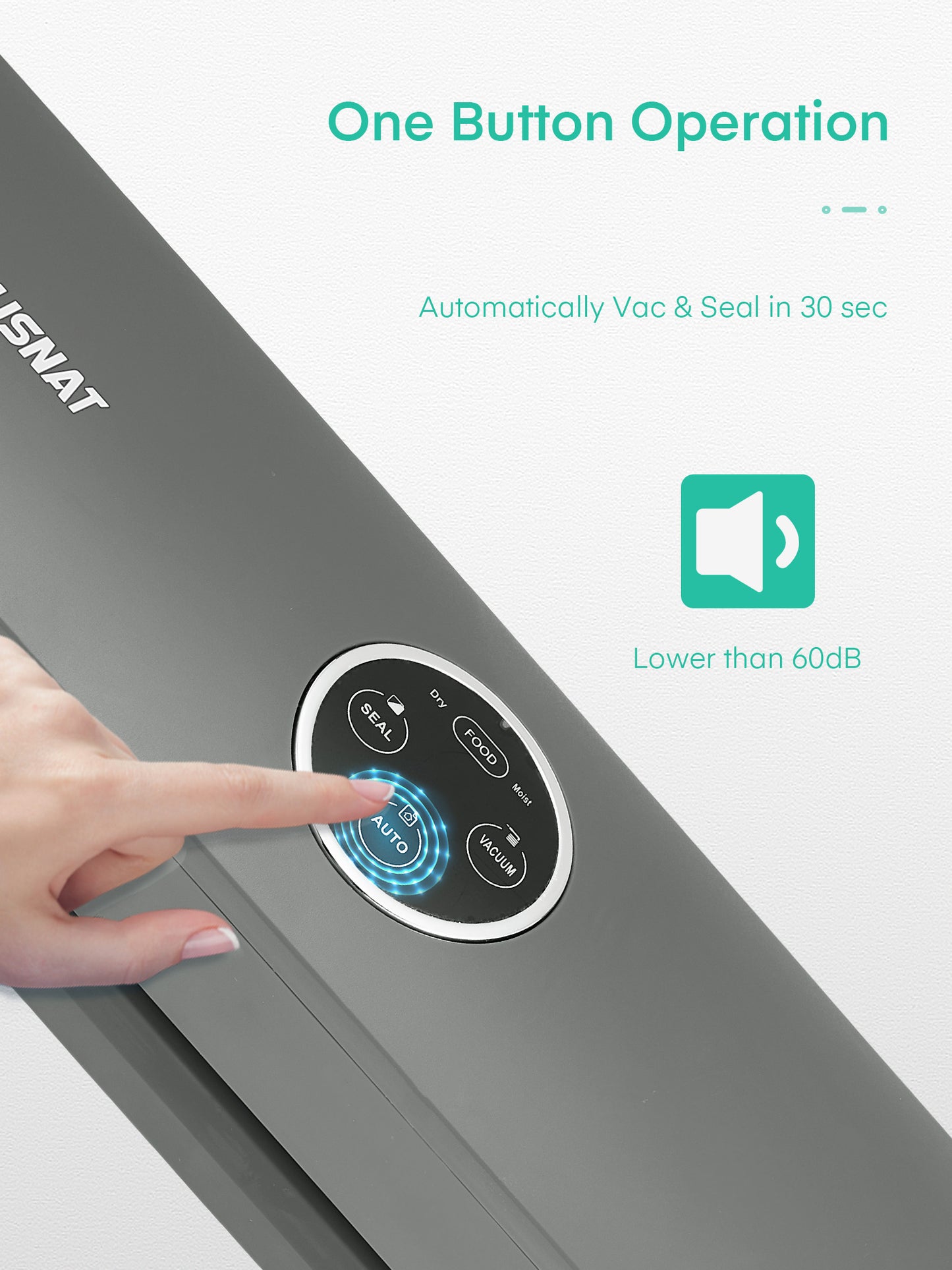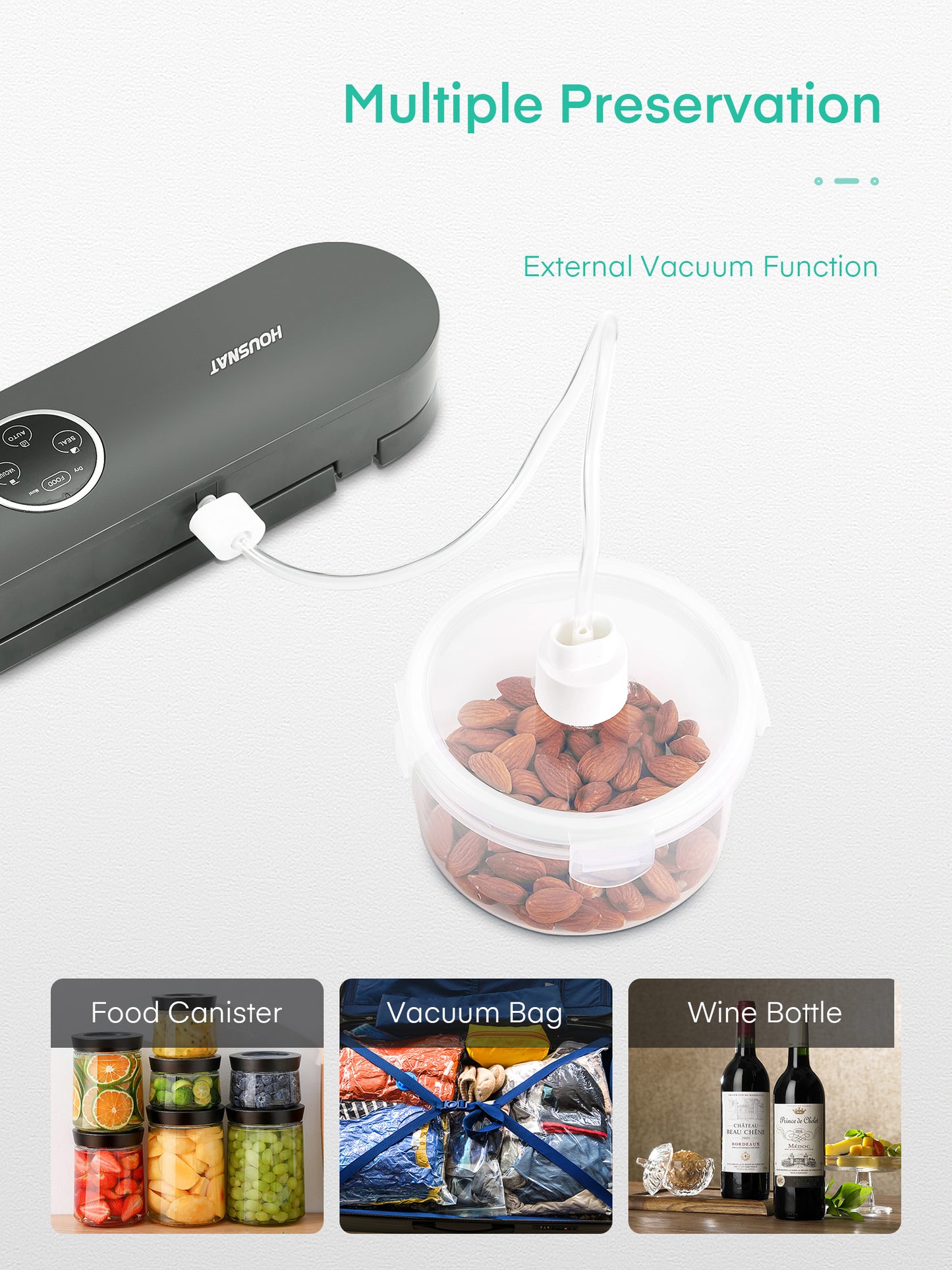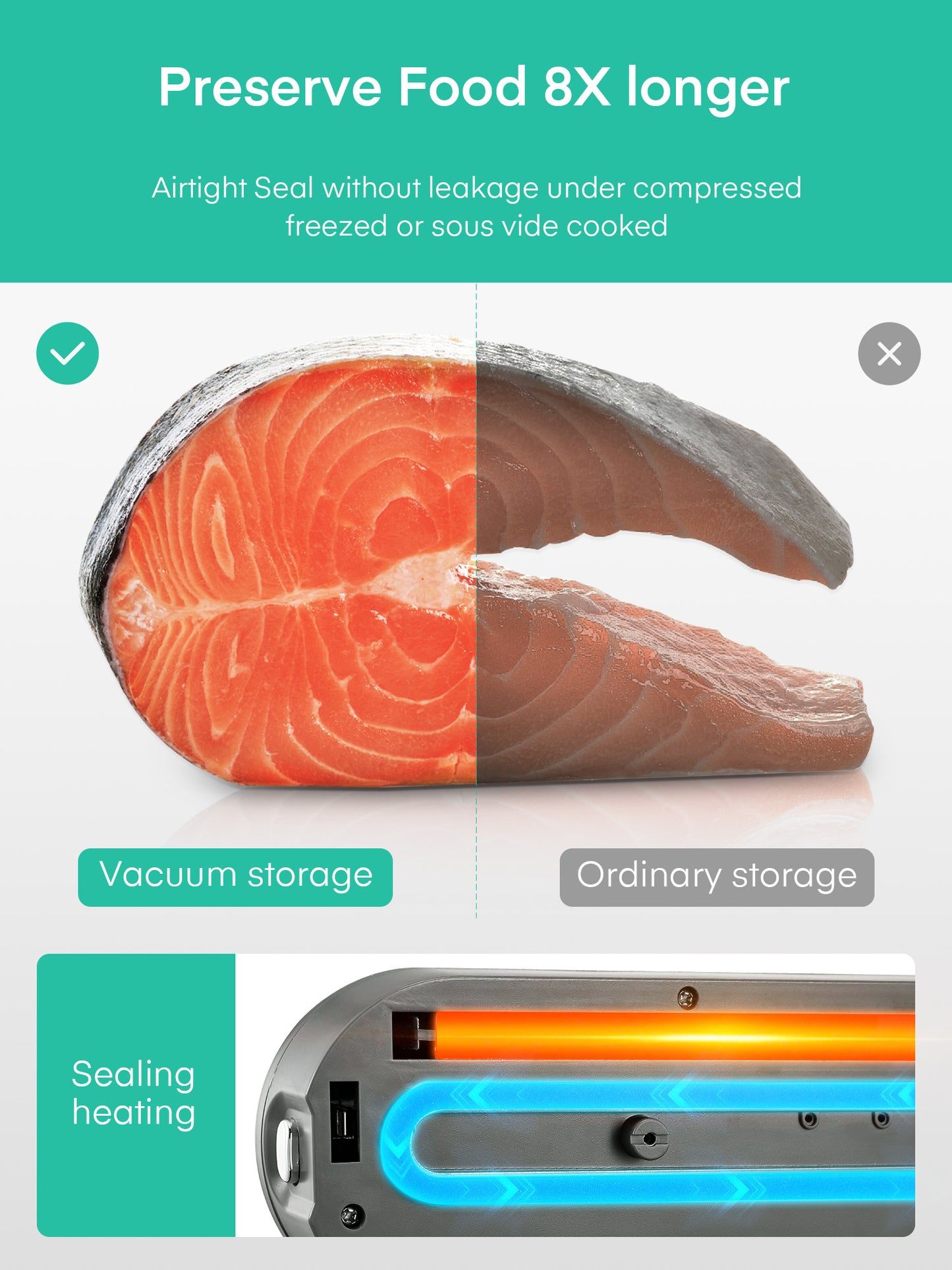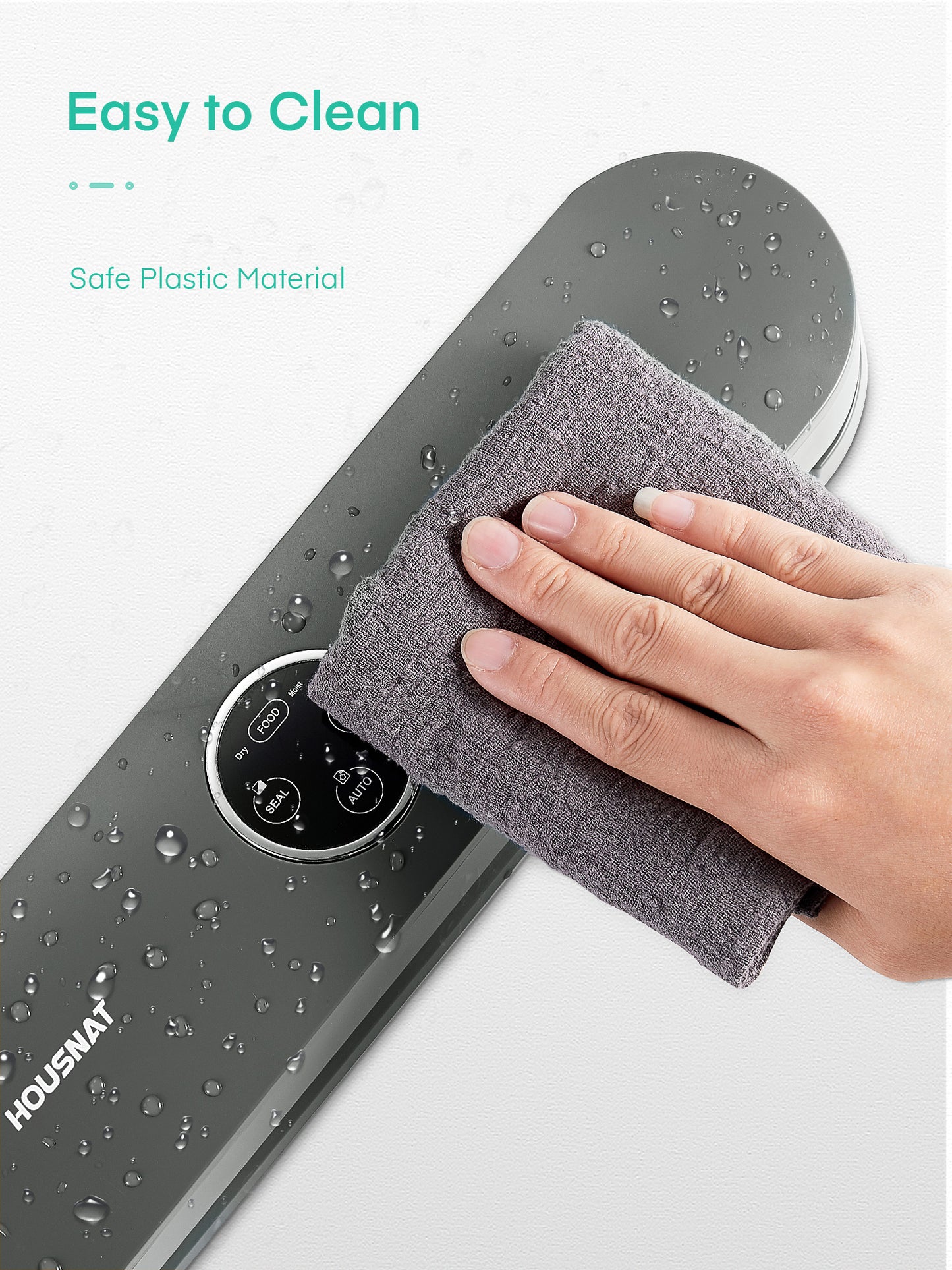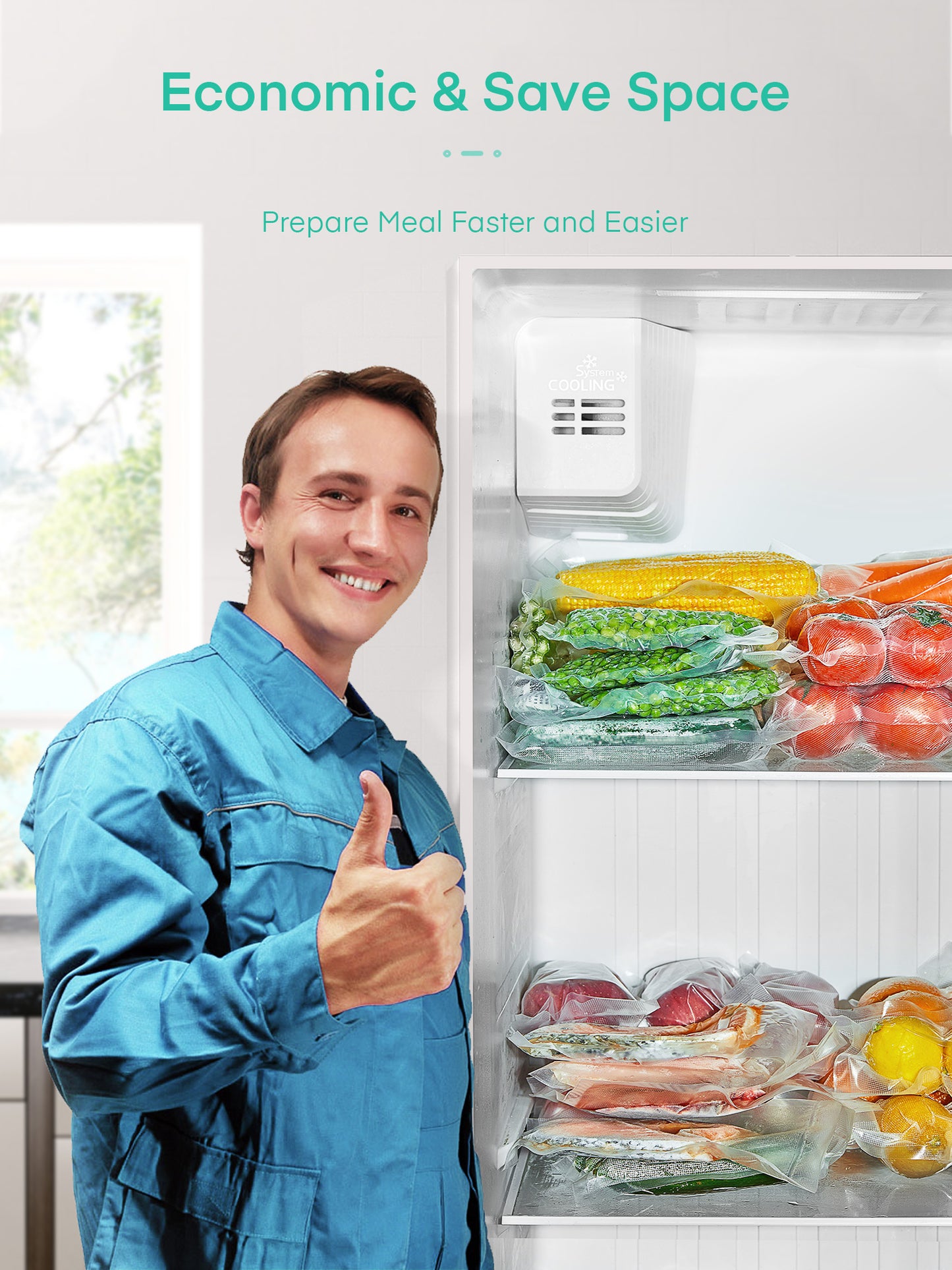 Great everyday vacuum sealer for your kitchen!
 I liked most everything about this - it only took a couple of minutes to figure out how to use it. Instructions are easy to follow. Please see video for demonstration. The only thing I didn't show in the video is the AUTO function, which vacuums and seals automatically, instead of you having to push the buttons individually. The AUTO function is probably what I will use most, but I showed how to manually vacuum and then seal the bag separately.
I wish that I could wait less time between bags, but I do understand that the unit can overheat. I haven't used other vacuum sealers, so maybe waiting between bags is very normal.
I recommend this product!